Aug 12, 2014, 13:49 PM by User Not Found
For over 60 years Clark Pest Control has delivered innovative pest management solutions to residential and commercial customers across California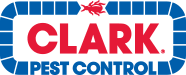 For more than 60 years Clark Pest Control has prided itself on delivering innovative pest management solutions to residential and commercial customers across California. During that time Clark has also committed itself to being a steward of the environment by designing pest management programs that leave as small an environmental footprint as possible. After all, we live and raise our families in the same neighborhoods as our customers.
Over the years there has been much debate on the national, state and local level about the use of pesticides in and around homes and businesses. At times this debate has become quite heated with theories and opinions taking the place of sound science and facts.
Only state-licensed, highly trained and experienced professionals can apply pesticides for Clark Pest Control or any pest control company in the state of California. In fact, the pest management industry is one of the most regulated in the state.
At Clark Pest Control we take pride in putting only the best-trained and equipped technicians in the field to assist customers with pest issues in their home or business, and to deliver a service that customers are 100% satisfied with. For us, it is the only way we know how to do business.
Brian Leahy, director of the California Department of Pesticide Regulation, wrote an op-ed piece in the August 6 edition Sacramento Bee, discussing the use of pesticides. The Clark Man thought it was important to share a few of the valuable insights Leahy mentioned in the article.
"Many Californians think of pesticides as something only farmers use. They don't realize that pesticides touch many other areas in their lives. We all reap the benefits of pesticides. They are part of the complex processes required to deliver safe food, water and health care, yet some consumers are reluctant to accept the risks required to create those benefits."
"Pesticides are critical to providing a safe, reliable food supply, maintaining public health, and managing open spaces and urban landscaping. There are no current replacements that effectively deliver these services on a wide scale. So society will continue to use them."

"Pesticides are among the most regulated item in commerce in California. We are proud to have the most protective pesticide regulations in the world. California law allows my department to act based only on science, not on current trends, opinion or fear. In the meantime, we continue to make great strides in the safer use of all pesticides."
To read the complete article visit http://www.sacbee.com/2014/08/06/6607685/viewpoints-pesticides-are-critical.html
If you have a pest problem in your home or business, call 800/WE-NEED-YOU or drop me an e-mail at clarkcares@clarkpest.com.
Until next time, I'm the
Clark Man
and thanks for helping me keep unwanted pests out of your home.