5 Signs of Termites
Concerned about termites in the house? Here are the top 5 signs to help you identify infestations.
Termite season is upon us. In light of the COVID-19 crisis, we understand that consumers would like to identify issues before they become larger problems, or even see if any potential problem exists. With that in mind, we have compiled a "top 5" list to help you identify the presence of termites.

1. Unexplained piles of what appear to be coarse grains of sand, which can be found almost anywhere throughout the structure, may actually be termite fecal pellets pushed out of wood structural members.

2. A moldy scent can also be a sign that destructive termites are present.

3. Mud tubes on walls, along baseboards, or in cracks and crevices that connect underground nests often indicate termites.

4. Discarded wings left on window sills, or flying termites inside your home, are a major red flag.

5. Wood that is buckled or swollen can be a sign of a termite infestation. If you find or break open a piece of wood and it is honeycombed or carved out, the damage was likely caused by termites or another wood-destroying organism. You can probe suspected wood with a knife or flat-blade screwdriver to see if it's been hollowed. Severely damaged wood may sound hollow when tapped.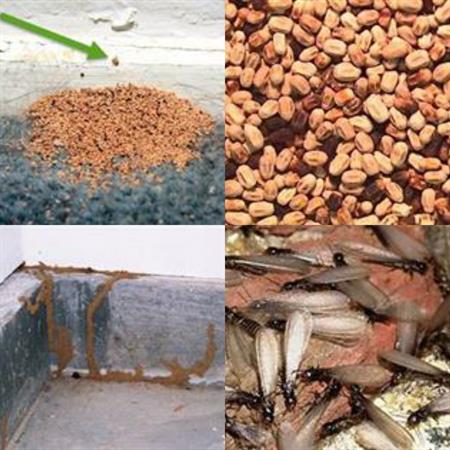 Do you have signs of termites?

If you feel that you may need termite control assistance, please don't hesitate to contact us for a free termite inspection (excluding real estate selling purposes). Due to COVID-19 concerns, we can restrict our inspection to the exterior and subarea of your home, so you won't have to worry about us coming inside. Then, after the inspection is completed, we can discuss our findings by phone, so there's no personal contact at all. Or, if you prefer, we can talk to you after the inspection while wearing personal protective equipment (PPE), making sure that we stay at least six feet apart.
This is a way we can keep our employees working, provide you with some great information about protecting your home, and still operate under COVID-19 guidelines.
Please stay safe and healthy. From your friends at Clark Pest Control.